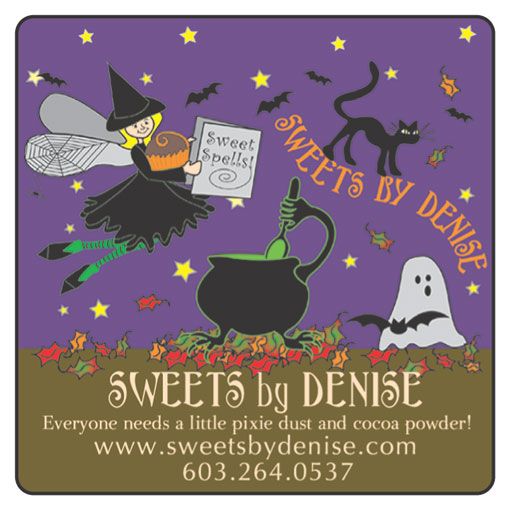 In keeping with today's theme we bring you a haunting Halloween label we did recently. Sweets by Denise is a small business that makes delicious homemade truffles, candies, lollipops and other decadent treats. It was founded by Denise Robbins, who after 15 years in the technology industry decided she wanted to pursue her dream and start her own business.
As you can imagine Halloween is busy time at Sweets by Denise. These Halloween labels went on the wrappers of several different scary treats this Halloween. Her most popular treat was the Mummy Bear which is a chocolate bear lollipop "wrapped" in white chocolate bandages.
Like many small businesses Sweets by Denise cannot afford to order large quantities of labels. Denise takes advantage of the digital label printing capabilities at Lightning Labels by gang running several different versions of the same sized label to reduce her unit price. This last job we did for her had custom labels for Christmas, Thanksgiving, Halloween and several other designs in the same run.