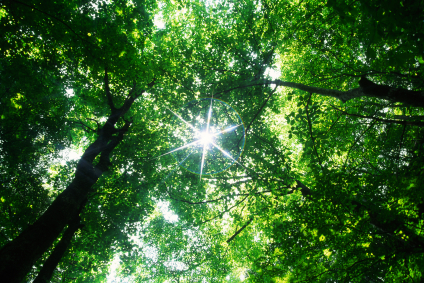 After extensive research we have decided to replace our EarthFirst PLA material with a product called Natureflex. This is not a decision we took lightly because we know many of our customers have been using the EarthFirst material and like it. However, there are several concerns about EarthFirst PLA:
It is made from corn which takes away from the food supply for humans and farm animals, and has contributed to an increase in food prices for products with a corn component.

There are problems with the recycling of plastic containers with a PLA label - which means many such containers actually end up in landfills rather than being recycled.

Whole Foods is actively discouraging its suppliers from using PLA.
For these reasons we have been looking for an alternative for several months. We have found Natureflex to be an excellent replacement because none of these three factors apply. Natureflex is made from wood pulp manufactured from sustainably farmed trees and is gaining popularity as a more environmentally friendly label material. It also has similar visual and waterproof characteristics as the PLA material, so you should not notice any practical difference when labels are applied to your products. If you want to do a quote on the new Natureflex material then just use our instant online label quoter.
Here at Lightning Labels we are committed to being as eco-friendly as possible, and we are always looking for new materials that can reduce the carbon footprint of our customers. We feel that Natureflex is the best material available right now, but there are even better alternatives that are in development. These new materials are not available yet, some are several years off, but when they become available we will certainly be testing them out. Stay tuned. Any changes we make to our available materials will be announced here on the blog.