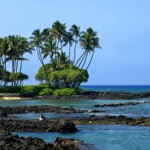 Lawmakers Table Bill To Require Custom Food Labels
While lawmakers' focus across the country has been trained on GMO custom food labels recently, so too has the interest of agriculture businesses opposed to such measures. The latter recently won the latest round in the fight over GMO labeling after Hawaiian legislators agreed to shelve a proposal that would require labels be placed on qualified foods.
Recently, The Associate Press reported the Hawaii Senate committees on agriculture, consumer production and health all resolved to halt the progress of a proposal that would have placed labels on all imported food modified through genetic engineering.
Continue reading