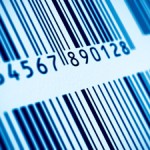 New Product Labels Carry More Information
It has been decades since the universal product code (UPC) was introduced to product labels, and this has since changed the way many retailers operate. These label codes allow merchants to simply scan items to ring them up in the register and can also be used to aid other functions, such as inventory management and tracking.
Now, product labels are slated to get a makeover. The National Retail Federation recently reported that digital watermarking allows manufacturers to include additional information on product labels that is completely invisible to the human eye.
Continue reading