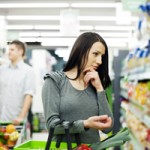 Don't Judge A Product by Its Front Label It's fair to say that shoppers browsing the aisles at the grocery store often don't take the time to pick up individual products off the shelves, flip them around and read the nutritional information listed on the back.
Instead, these individuals tend to base their purchasing decisions on the front of the packaging. This is one of the many reasons why it's so important for brands to use high-quality, professional-looking labels with crisp, easy-to-read text and vibrant colors.
The Limitations of the 'Front Label' Approach However, as we noted in a recent article, some of the claims made on brands' front-facing labels confuse or mislead shoppers.
Continue reading