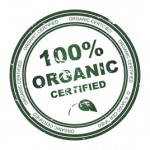 What Does the 'Organic' Label Really Mean?
Whenever consumers go food shopping, they come face to face with a visual barrage of product labels that provide information about everything from the geographic origin of an item to what it does - and does not - contain.
Over the past decade or so, organic products have gained considerable traction among a public that has steadily become more health-conscious. Since 2002, the United States Department of Agriculture has regulated the use of the word "organic" on stickers and labels, requiring goods to adhere to specific guidelines related to soil quality, additive usage, pest and weed control practices, animal care and more.
Continue reading