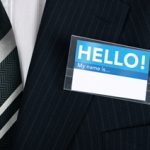 Welcome to the Era of Our New Digital Press!
At Lightning Labels, we make everything from wine labels to stickers for household products. Our process is about to get much more streamlined thanks to the state of the art digital press that we recently installed at our facility in Denver, Colorado.
3 Features of Our State-of-the-Art Digital Printing Press
Here's a look at just three of the ways our new acquisition will benefit our customers.
Speed: Processing your orders quickly is important to us - after all, our name is Lightning Labels. Sometimes, quality can suffer for the sake of speed, but we make sure not to let that happen.
Continue reading