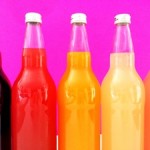 The Importance of Quality in Labeling Adhesives
When it comes to designing a custom label for product packaging, there are many different factors to take into consideration. Of course, you want to make sure that is it visually appealing and attention-grabbing. But it is also crucial to ensure that the right material and adhesives are used. Failing to do so could result in premature cracking, peeling and deterioration and, ultimately, impact how consumers perceive your item.
Not all labels are created equal. What looks and performs well on one container may not be the greatest choice for another.
Continue reading