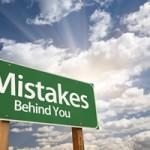 Designing Labels for Ultimate Success
When it comes to creating product labels, sellers are being pulled in a million different directions, especially those in the food and beverage industry. It seems like every day there are new regulations being enforced or efforts being made that cause marketers and manufacturers alike to reconsider their approach to packaging and labeling.
There is a lot to take into consideration when it comes to designing and creating custom labels. But among the most important elements are the words and phrases used on the package labeling, including health claims, ingredients and nutritional information.
Continue reading