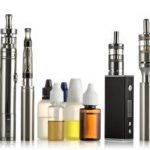 The process of designing vape product labels is defined by two separate and vital factors: appearance and regulations. Getting your e-cigarette and e-juice items noticed on store shelves means creating visually impactful look that will stand out from competitors. While pursuing a new look, however, you can't forget the ever-changing web of laws dictating what elements are allowed on vape labels.
A Distinct Look, Governed by Rules
Over a decade into vaping's mainstream moment, companies have to combine bold colors and imagery with a consistent and recognizable look that spans multiple products and flavors.
Continue reading