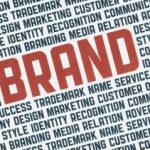 Business branding is an essential part of becoming known, growing your operations and raining your profile within your chosen field. Learning the do's and don'ts for branding your business can set you up for success.
Business Branding - Watch Out for These Missteps
Taking Half Measures: When you come up with a great new look for your brand, be sure to use it wherever and whenever possible. Business 2 Community contributor Meaghan Nelson explained a brand refresh loses value when the new look is not universally applied.
Imitating Others: While you may see a competitors' branding and think it's worth emulating, this approach has limitations.
Continue reading