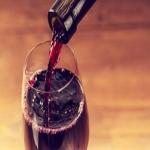 The unique needs of the wine-producing world are served by trade shows across the country, a series of gatherings designed to connect vineyards to one another and the third-party partners that will help them manufacture and sell their wines.
Lightning Labels is one such company, and at the Eastern Winery Expo in Lancaster, PA, vintners can discover the ways custom wine labels make their products stand out on crowded store shelves. Our representatives will be at booth 217 on March 7 and 8, ready to give examples that could help your brand thrive.
Biggest Expo in the East
While a casual appraisal of the U.S. winemaking scene begins in California, the East Coast has its own unique grape-growing and wine production culture. The Eastern Winery Expo 2018 will showcase the major participants in this sector. The trade show is the largest of its kind that's not on the West Coast, and is aimed specifically at vineyards in Eastern states and Canadian provinces.
Conferences held by expert speakers throughout the expo will give an in-depth overview of wine production today, and the show floor serves as an ideal place for vineyard operators to meet partner organizations. Workshops for winemakers will take place on March 6, while vendors including Lightning Labels will subsequently set up their booths on Wednesday and Thursday, March 7 and 8. Vintners interested in seeing their community come together shouldn't miss the chance to join the crowd in Lancaster.
Learning Labels' Benefits
Professionals stopping by booth 217 will learn directly from Lightning Labels staff that labels may make a huge difference in outlining a vineyard's appeal for curious customers. From the texture of a company's chosen material to the resolution of its imagery, every element of the label contributes to the overall image of that brand. Having a high-quality labeling partner can transform perception of a vineyard for the better.
Request your FREE instant quote today.