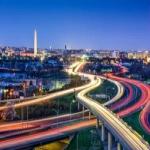 Every industry has its annual gatherings, events at which companies can compare their latest offerings and form connections that will take their products and strategies to the next level.
The drinks sector has the U.S. Wine and Beverage Expo in Washington, D.C., and the 2018 edition is coming up on Feb. 21 and 22, and Lightning Labels will be there, at booth 1217, to demonstrate how high-quality custom labels can make bottles of wine and other beverages stand out on store shelves.
Discover the US Wine and Beverage Expo 2018
This year's convention will be the third annual U.S. Wine and Beverage Expo. Produced by the Wine Industry Network, it unites vintners and the companies that supply them. Each edition has a theme, and this year's is "In Pursuit of Excellence." The organizers chose this idea because it is a unifying concept throughout the wine-producing world and greater beverage space. No matter where a company is located or what its product focus is, a dedication to impressing customers with excellence is universal.
When attendees aren't walking the convention floor, they can stop into panels and sessions covering topics from wine cultivation to packaging and sales tactics. Then, they have time to browse the booths to interact directly with third parties that can offer useful services and take their operations to the next level. Lightning Labels is among these organizations, focusing on transforming the look and feel of beverage bottles via high-quality custom labels.
Don't Miss This Opportunity
Hearing about the benefits of new labeling strategies in person is a great chance to deepen your understanding about this key facet of beverage marketing. If you're in the Washington, D.C., area, be sure to join Lightning Labels at the U.S. Wine and Beverage Expo Feb. 21 and 22, 2018, for such a demonstration. Striking up a partnership with Lightning Labels could be the first step in your brand's new visual strategy.
Request your FREE instant quote today.