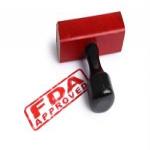 While there's never a bad time to check on your brand's compliance with Food and Drug Administration labeling standards, the new year can serve as an especially strong reminder to verify that everything is up to date.
Whether you're concentrating on the latest FDA rules or taking a long view of every possible regulatory issue, you can feel a sense of confidence facing the months ahead. Fines and potential recalls could put a damper on your company's 2020 success, so a great year starts with compliance.
Nutrition Facts: The New Style
The most significant recent change to labels for food is the debut of the revised nutrition facts panel. This revision has been a long time coming; the FDA approved the new design in 2020, with a visual style meant to suit the 2015-2020 Dietary Guidelines for Americans. Large companies (defined as those making more than $10 million in annual food sales) should already be using the new style of FDA compliant labels as of January 1, 2020. Smaller manufacturers have one more year to get into compliance.
Changes to the label include a new visual look, with different ingredients and dietary components emphasized. The changes reflect new ways of thinking about sugars and fats, and how much of these substances a healthy person should consume. The new custom food labels have also been designed with a new approach to serving sizes. The FDA pointed out that the previous version of the label was approved in 1993, when dietary science was not as far along as it is today.
Food Label Printing: A Compliant Approach
Getting ready to change over to modern compliance labels can be a relatively simple process if your company works with an expert third-party partner. Lightning Labels can deliver new packaging for your brand's food items with short turnaround times and flexible order sizes. By using all-digital printing, Lightning Labels is not hampered by the limitations that come with using flexographic presses.
While revising the nutrition facts panel on your foods, you can take the opportunity to change other elements of the packaging. For instance, it could be time for a bold new visual look, incorporating high-resolution imagery and colorful logos. Furthermore, you can switch your label material of choice, opting for a sophisticated matte finish or even a shining chrome look that will help your foods stand out on store shelves.
Lightning Labels can help your food brand take an exciting, revised approach to compliant packaging, adding the latest FDA-required features as well as visual innovations for the new year.
Request your FREE instant quote today.