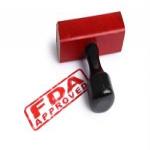 There's no bad time to check your food labeling strategy's compliance status. The Food and Drug Administration (FDA) sets forth a wide variety of rules and regulations around what's on your product labels, and failing to heed any of these legal requirements could lead to damaging fines and or consequences for your brand.
The question of FDA product labeling compliance has been especially pressing in recent years following the update to the Nutrition Facts label format that went into effect in 2020. The changes were designed to reflect more up-to-date thinking about what a healthy diet entails.
Of course, the nutrition facts label is just one element of your food or beverage package. To keep up with the latest regulations, you'll have to look at many different parts of the label and gauge your compliance as a whole.
The Importance of FDA Food Labeling Requirements
The FDA's food packaging requirements include the details you'd expect — ingredient information, nutritional content, food manufacturer's identity, net quantity and weight — as well as a few that may surprise you. For example, the agency regulates the approved use of the word "healthy" and other such claims.
To stay compliant with all relevant regulation updates and keep your brand from incurring fines and other penalties, you'll have to keep a close eye on every piece of your label design. Legal action against a small brand could prove devastating, so to maintain your competitiveness and compliance, it's essential to avoid violations at all times.
What does the FDA require?
While there's a long list of FDA labeling requirements, including rules around health claims and required declarations for potential allergens, the most basic lineup of required disclosures includes:
Name and identity of a food product and its manufacturer.
Container's net contents.
Ingredients list, along with notation of major allergens.
A Nutrition Facts label following the official format.
In addition to these must-include items, there are some disclosures that brands can't make unless they meet certain requirements. Such a claim can fit into categories such as nutrient content claim or health claim (qualified or unqualified).
Recent Food Label Updates from the FDA
One of the most potentially daunting tasks associated with owning and running a food brand is ensuring that your labels are up to date with the latest rules and food labeling regulations. The FDA hasn't stopped making adjustments to its standards, as it continues to release new opinions, issue requests for comment and finalize updates in several areas of package design.
Some of these updates are more targeted and specific in nature, such as clarifications around statements of identity for yogurt. Others are more general and sweeping, such as an announcement of major research into ways to use front-of-package labeling to encourage a healthy diet.
The Nutrition Facts label update, which was a major development in 2020, has been followed by many other changes, releases and revisions to other parts of the labeling process. While none have had quite the same industry-wide impact as the nutrition label change, you should still perform careful research before finalizing your latest product design refresh.
FDA Labeling Requirements Across Industries
Some of the FDA's rules and food labeling regulations around packaging are specifically designed to affect certain segments. Offering food or beverage products in one of these verticals means studying these specifics and committing to compliance, which can evolve significantly over time.
For instance, manufacturers of plant-based milk alternatives have long sought the right to label their items as "milk," as in "soy milk." The FDA released guidance for these beverage providers noting that their product names are in common usage and can stay. Furthermore, the FDA suggests a voluntary nutrition comparison statement on these items' packages.
Other edge cases around specific food types include items of "no nutritional significance." This may include spices, tea, plain instant coffee, flavor extracts, food colors and other products that aren't ingested in large quantities. As long as they don't contain significant amounts of nutrients, such goods don't need the standard Nutrition Facts label. With that said, some of these items do need to be labeled — it all depends on the presence of nutrients, rather than the way the products are ingested.
Alcohol Labeling: Other Agencies in Charge
There are some aspects of package design where the FDA isn't the agency of record, but compliance remains important. Perhaps most notably, alcoholic beverages are overseen by the Alcohol and Tobacco Tax and Trade Bureau (TTB).
Just as with the FDA's rules for non-alcoholic beverages and foods, the TTB's regulations are worth studying in detail. The required elements for alcohol packaging differ based on the beverage class in question, with spirits having separate rules from malt beverages, including beer.
Some of the laws around alcohol labeling echo the concerns food manufacturers face, such as the question of allergen disclosure. The TTB's allergen labeling law for spirits has been on the books since 2006, though it was listed as interim at the time.
As with FDA labeling, getting into TTB label compliance is essential for brands. Avoiding fines and keeping goods on store shelves should be top priorities, and effective labeling is the way to achieve these goals.
Food Label Printing: A Compliant Approach
Once you've designed compliant packaging for your food product, it's important to use high-quality product label materials and printing methods. This focus on effective printing will ensure that all the required information comes through clearly, along with your brand's imagery and logo.
Working with an expert label printing partner is the quickest and surest way to attain this level of quality for your packaging. Lightning Labels has spent over 20 years providing custom labels for businesses of all sizes and industries, including organizations dealing with complex regulatory compliance requirements.
You can start the label creation process at any point, whether you need food package graphic design consulting or simply a reliable partner to produce the finished labels. Lightning Labels uses all-digital printing methods to deliver order size flexibility and quick turnaround times. Whether you need just a few FDA-compliant labels or thousands, you can have them in a hurry.