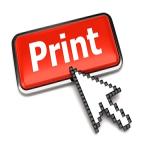 Reducing Costs and Increasing Value Through Innovative Printing The packaging and labeling of a product make up a critical aspect of successful marketing. Everything from the type of material to the colors used in the design can influence how a consumer perceives an item. Many sellers rely on their packages and adhesives to set their goods apart from competitors'. But it is not just the physical labels themselves that business owners must pay attention to; they should also prioritize the process used in producing them.
Today's business environment is fueled by digital tools and technologies. Automated systems and processes that help streamline workflow and allow organizations to significantly enhance their efficiency and labeling printing are no exception. Packaging World revealed that the use of digital presses for tags and labels is on the rise, with these types of processes expected to grow at a rate of about 18 percent over the next few years.
Furthermore, International Data Corporation announced that the market for label and packaging, or L&P, pressing is predicted to continue to grow, being fueled, in large part, by the need for customization and on-demand solutions.
In the press release, Amy Machado, a research analyst, explained, "The growth opportunity for digitally printed labels and packaging is substantial and represents a sure be. L&P will not be impacted by some of the challenges faced by traditional document printing."
It wasn't too long ago when organizations would have stickers and labels printed from flexographic presses. And it's possible some still do. But there are now innovative solutions that make designing and printing high-quality, custom labels far more easier and cost-effective. Let's explore some of the major benefits of digital presses.
Advantage #1: It Saves Money It doesn't matter whether we're talking about a global enterprise or one-person business; a primary goal is to reduce costs and increase revenue - and every effort invested in achieving this counts. Having custom labels printed by a provider that uses digital presses will give organizations better pricing options because the equipment involved in operating and running these machines is far less than for their traditional, outdated counterparts.
Sometimes companies find themselves ordering in bulk, far more than what they will realistically use, just to get a unit price. Obviously, this isn't a very effective way to save money, nor is it a necessary one. But digital printing, with its lower pricing structure, can negate the need to purchase more than what's actually needed. Plus, rather than having to create an entirely new plate for an updated label design, digital print providers can just make the changes electronically, which means faster turnaround time as well.
Advantage #2: It Offers More Flexibility The process used by digital presses in creating labels provides customers with far more options, particularly with variable data printing. It doesn't matter how much information needs to be included on the sticker or label because this platform can handle as many different versions and variations as necessary.
Advantage #3: It Saves Time As we already mentioned, the absence of plates translates to faster delivery times. Digital label printers can handle at least three times the amount of jobs that flexographic printing presses can, in half the amount of time. For businesses and sellers, this means that they are getting a bigger bang for their buck by working with a labeling company that uses this technology. In addition to being able to take advantage of lower prices, organizations can also leverage increased capabilities that they would otherwise be unable to access.
If businesses want to maintain a competitive edge, they must constantly be implementing solutions to reduce costs and increase value. Working with a custom printing provider that can offer both high-quality labels and the best-in-class processes for creating them will allow companies to do just that.
Request your FREE instant quote today.