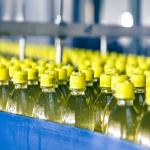 California State Senator Rallies Behind Healthy Label Legislation Inspired by the labels on cigarettes that alert consumers about the dangers of smoking, California State Senator Bill Monning is pushing for the inclusion of similar warnings on the packaging of soft drinks and other sugary beverages.
Monning's crusade began last year, when he introduced Senate Bill 1000 to mandate the inclusion of such labels on soda, sweetened tea, sports drinks and energy drinks. His goal was to ensure shoppers were aware that these types of beverages can contribute to certain health problems. After being passed by the State Senate, the proposed legislation was halted by the State Assembly Health Committee, but the Carmel Democrat was undeterred. This year, he's making another attempt in the form of Senate Bill 203.
SB 203 Would Mandate Inclusion of Warnings on Sugary Drink Product Labels Monning's proposed legislation would require the containers of beverages that have 75 or more calories per 12 ounces to include the following warning on their labels: "STATE OF CALIFORNIA SAFETY WARNING: Drinking beverages with added sugar(s) contributes to obesity, diabetes and tooth decay."
"Given the rock solid scientific evidence showing the dangers of sugary beverages, the state of California has a responsibility to inform consumers about products proven to be harmful to the public's health," said Monning in a statement. "This bill will give Californians the at-a-glance information they need to make more healthful choices every day."
As TIME magazine noted, previous efforts to regulate the public's consumption of sugary drinks elsewhere in the nation have not been successful. Last year, Illinois lawmakers' attempt to tax the beverages was vetoed. Meanwhile, former New York City Mayor Michael Bloomberg's highly publicized - and controversial - effort to ban the sale of sugary drinks larger than 16 ounces was deemed unconstitutional by the highest court in the state.
New Labels Would Set A Precedent Although the outcomes of the two examples outlined above are not exactly encouraging for Monning's cause, research has shown that voters are becoming increasingly concerned about how drinks with added sweeteners impact their own health, as well as the well-being of their children. A Public Health Advocacy release pointed to the findings of a 2014 Field Poll that revealed three-quarters (74 percent) of voters are in favor of adding warning labels to sugary beverages, and members of the health care industry have also voiced their support for the measure.
"California's city and county physician health officers ... are tired of watching their communities get sick because of sugary drinks," said Kat DeBurgh, executive director of the Health Officers Association of California, which is co-sponsoring the bill. "A warning label would go a long way to getting the word out about which drinks have the most risk."
With voter support on the rise, SB 203 may become the precedent-setting legislation that sugary drink warning label advocates have been waiting for.
Request your FREE instant quote today.