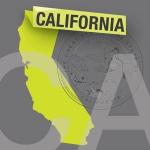 California is known for its food safety labeling rules, which are some of the toughest in the nation. The regulations in the Golden State are often distinct, and since it's common for businesses to sell items across state lines, California-mandated labeling rules often find their way onto general U.S. product labels. Proposition 65, the state regulation behind some of these specific rules, recently received an update. Therefore, it's an excellent time to check on your custom warning labels and ensure they are in line with the latest version of Prop 65.
Food Industry Faces New Rules
On August 30, 2018, food producers had to roll out new labels to suit the revised version of Prop 65. According to Food Safety Magazine, the revised version of the law calls for a more comprehensive listing of potentially harmful chemical compounds than ever before. There are now more than 900 items on the list, and the warnings have to be present on product labels for retail goods. Signs, labels and shelf tags are used to display warnings for products that don't come in packages.
"Brands that don't update their labels may end up on the wrong side of legal action."
The risk of being caught out of compliance with Prop 65 labeling laws is real and present, especially because there is a pop-up industry dedicated to making money on related lawsuits, according to Food Safety Magazine. With anyone able to bring a Prop 65 suit, a group of "private enforcer" plaintiffs and specialist attorneys have begun to seek the financial awards given out in successful Prop 65 cases. Brands that don't update their labels to comply with the long list of chemical warnings may end up on the wrong side of such an action.
Case-by-Case Exceptions Exist
According to the San Francisco Chronicle, there have been cases in which the nutritious benefits of foods enabled manufacturers to avoid Prop 65 labeling. The California Supreme Court has heard cases in which brands have argued that Prop 65 warning labels make healthful foods seem dangerous. The court's ruling reflects the desire to get consumers to make healthier food choices, prioritizing this nutritional objective ahead of strict compliance with Prop 65 in all cases.
The Chronicle reported that the chemical mentioned in the case is acrylamide, which occurs when roasting, frying or baking foods such as French fries and chips. While those potato products do need Prop 65 warning labels, whole-grain cereals were spared by the Second District Court of Appeal in Los Angeles. The state Supreme Court denied a review of that case, so the ruling stands, but the legal precedent has been removed. The Chronicle explained that more battles may play out in the years to come, as companies can't simply cite the cereal case to justify their own lack of labels.
The concept behind cases of Prop 65 exceptions also involves battles between federal and state authorities, according to the newspaper. Foods such as tuna have already received special attention for this reason.
Labels Should Be Updated
Once you've determined what kind of labels your products need under the latest version of Prop 65, it's time to ensure compliance. Speed is essential, to ensure goods with incorrect labels don't remain on store shelves. Working with a labeling partner that employs all-digital printing is one way to quicken the process of Prop 65 label production, and this is where Lightning Labels can help.
Working with Lightning Labels is a way to get compliant labels for your food products, at a speed that won't slow your organization down and quantities that make sense for the scale of your business. Noncompliance with Prop 65 can damage your company's finances and reputation, with negative publicity and fines adding up. Fortunately, with the right labeling partner, you can avoid such a scenario.
Request your FREE instant quote today.