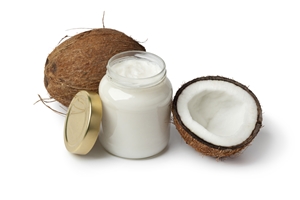 Consumers Claim Health-Related Labels Are Misleading The consumers who make up today's market appreciate healthy products. People are more informed on the impact diet has on overall well-being. In addition, individuals are becoming more socially and environmentally responsible, so they look for goods manufactured by companies that align with these values. Marketers know this, which is why so many organizations have used labels and packaging to position themselves as being the better, safer choice.
Another trend that can be attributed to the growing interest consumers have in making smarter lifestyle decisions is the rising popularity of coconut oil. Wanting to steer clear of using and consuming products that contain harsh chemicals and toxic ingredients, many people are looking for holistic alternatives and natural solutions. Coconut oil has hit the retail scene promising a wide range of benefits. One Google search on the topic will produce an extensive list of articles, blogs and studies arguing the powerful and varying uses of it, from whitening teeth and conditioning hair to facilitating weight loss and moisturizing skin.
However, it appears some customers are extremely dissatisfied with the realization that not all jars of this magical oil are created equal.
Coconut Oil Controversy and Class Action Lawsuits This week, James Boswell and Malia Levin filed a class-action lawsuit against Costco Wholesale Corporation with the United States District Court for the Central District of California Southern Division, Legal Newsline reported. The suit calls into question the retailer's brand of coconut oil, Kirkland Signature Organic Coconut Oil, which the plaintiffs claim is misleadingly and incorrectly labeled as being healthier than other alternatives, such as butter and other types of cooking oils.
Boswell, Levin and other members of the class action lawsuit, which, according to the report, includes over 100 people, averred that the health claims made by Costco on the product packaging were deceiving. The plaintiffs are assaying for corrective marketing and labeling of materials, as well as reinstitution and compensation for damages and legal fees. The news source also revealed that Costco has requested the case be reassigned to a federal court.
This is not the first time that coconut oil brands have faced legal ramifications for mislabeling. Earlier this month, Law360.com reported that a similar class action lawsuit was filed by Amy Boulton against Carrington Tea Co. LLC for its Carrington Farms extra virgin coconut oil and coconut cooking oil.
Allegedly, the product's label makes health claims that go against the regulation guidelines set forth by the U.S. Food and Drug Administration. The report also added that the plaintiff indicated the statements violated California's Consumer Legal Remedies Act, False Advertising Law and Unfair Competition Law.
"Carrington is well aware of consumer preference for healthful foods, and therefore employs, and has employed, a strategic marketing campaign intended to convince consumers that the Carrington Farms coconut oil products are healthy, despite that they are almost entirely composed of unhealthy saturated fat," the complaint says, according to the source.
The Problem With Loose Labeling Regulations The lack of definitive terms and labeling policies with the FDA has been an area of concern for quite some time. Many companies and consumers are calling on government agencies and manufacturers to increase product transparency to provide shoppers with a clearer understanding of what is actually in the goods they purchase. The problem is that there is too much flexibility and room for interpretation with the current guidelines, which make it possible for businesses to mislead people.
In an article for TheHealthyHomeEconomist.com, best-selling author and nutrition blogger Sarah Pope highlighted some of the biggest issues with certain brands of coconut oil, particularly in relation to how the products are labeled.
First, she explained, that genuine, pure and high-quality coconut oil can be on the pricey side. To avoid paying more than necessary, shoppers will buy it at wholesale stores, such as Costco. Pope indicated that the growing interest in this product has put such retailers in a predicament because they have to figure out "how best to capitalize" on it without losing sales.
In addition, the source pointed out, "extra virgin coconut oil" which is what many of the brands sold at Costco labeled theirs as - does not exist. It is available in one of two forms: refined or virgin. Furthermore, Pope said that an industry professional she spoke with explained that companies using the phrase "extra virgin" on items that are not olive oil are not applying it in the appropriate context of its actual definition.
As consumers push for better goods, businesses will likely face increasing scrutiny and investigations on honest and transparent labeling practices. But, until the FDA enforces stricter regulations, it is probable that companies will continue to exhaust all efforts to market their products to appeal to health-conscious customers.
Request your FREE instant quote today.