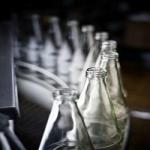 Coca-Cola Drives Engagement With Personalized Labels After its launch in Australia in 2011, the "Share A Coke" campaign enjoyed great success in more than 50 countries across the globe before it finally landed in the United States last summer.
Instead of going on autopilot and picking up 20-ounce bottles displaying the generic Coca-Cola, Diet Coke or Coke Zero logos, shoppers had the opportunity to look through personalized labels emblazoned with the 250 most popular first names of American teens and millennials until they found names that meant something to them. As an alternative, labels with generic terms such as "BFF," "Buddy" and "Bestie" were also available. Meanwhile, shareable bottles containing either 1.25 or 2 liters of the popular soft drink sported group names such as "Family" and "Friends."
Coke made sure that consumers with less popular names or unusual nicknames weren't left out in the cold by providing people with the option of adding custom labels to virtual bottles on ShareACoke.com, then sharing the results via four of the largest social networks: Facebook, Twitter, Instagram and Tumblr.
Nutella Piggybacks on Label Printing Success More recently, chocolate and confectionery manufacturer Ferrero SpA launched a similar initiative involving its hazelnut spread, Nutella. As Food Production Daily reported, the company's Facebook campaign proved hugely successful, attracting 185,000 hits from Belgians alone - quite a feat considering that the country's entire population only numbers 11 million.
Are Custom Labels and Stickers the Future of Marketing? In an age when mass-production is the norm, customized and personalized products appear extremely attractive to consumers. Brands that offer this type of differentiation are well-positioned to boost engagement and cultivate customer loyalty - but if the quality aspect isn't up to par then companies can expect to fall at the first hurdle. After all, few things make an enterprise seem more unprofessional than cheap-looking product labels.
That's where Lightning Labels comes in. We use state-of-the-art printing technology to produce high-quality labels and stickers that are vibrant, durable and won't break the bank.
Request your FREE instant quote today.