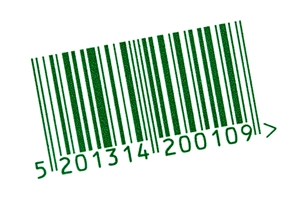 How Companies Can Leverage Technology and Sustainability to Enhance Products Printing and packaging innovations are constantly being introduced to the market, but a few trends in particular will likely gain popularity and become widely adopted over the next few years. Two movements that seem to be heavily influencing the industry are an increasing reliance on technology and growing interest in environmental and social responsibility.
Over the past decade, electronic advancements have helped businesses improve operational efficiency, build better relationships with customers and create more accessible means of communication. Companies can now leverage printing technologies to significantly enhance products and materials in a way that is both convenient and affordable.
Digital Printing According to a research conducted by Smithers Pira, a global leader in the packaging supply chain industry, in 2013 the digital print market was worth about $131 billion and, by 2024, will be worth about 225 percent of that value. The source said this growth can be attributed to an increasing number of companies recognizing the need to provide effectively connect and communicate with customers.
"Digital print is growing because it allows print suppliers to improve the levels of service they offer to customers, as well as opening new opportunities and helping them to make money," the company said in its report. "Digital print will also exploit many new opportunities for high value short runs and move increasingly into labels and packaging."
There are many advantages associated with digital printing. It allows businesses to create custom, high-resolution labels and materials that are quick, convenient, affordable and flexible. These printers don't require plates or film and the fixed costs are less expensive than those at flexographic shops. Furthermore, variable data printing allows companies to produce multiple versions of labels that contain essential data, barcodes and information.
Smithers Pira also revealed that the inkjet market segment is quickly expanding and is expected to account for more than half of the value of both the total market and digital print volume by 2024. The company also added that, over the next decade, the world of packaging will undergo the biggest change, and forecast that flexible, rigid and cartons will be some of the most popular production methods.
Green Packaging Tom Szaky, CEO of TerraCycle and contributor to Packaging Digest, recently pointed out that another rapidly growing industry trend is sustainability. People are more conscious of the environment than ever before, so it is important that companies implement the "green" packaging of products.
It is likely that there will be an increasing number of businesses using clearer, more transparent labeling practices, Szaky noted. This includes making sure the sustainability claims made on a product are straightforward and honest. He recommended the inclusion of concise directions that tell consumers how to properly dispose of the package.
"Product packaging can give sustainability and social responsibility a voice - make sure consumers can hear it," the source suggested.
Szaky also predicted the continuation of the "lightweight packaging" trend, which can benefit companies because it is better for the environment, creates less waste and can result in manufacturing and material cost-savings.
Through the use of digital technologies and sustainable practices, a business has the ability to gain an edge over its competitors, drive revenue and improve its bottom line. The packaging and labeling of a product can play a pivotal role in the purchasing decisions by consumers. Therefore, it is imperative for a company to use state-of-the-art digital printing services that adhere to the highest possible standards of quality and excellence. It is also essential for an organization to appeal to its target audience by clearly demonstrating social and environmental responsibility.
Request your FREE instant quote today.