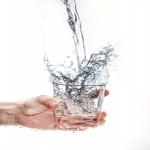 Vitaminwater Facing Legal Action Over Labeling
Lawsuits contesting claims made on labels are nothing out of the ordinary, but legal action that challenges the very name of a product is a little more unusual.
A class action suit was recently filed against Vitaminwater by Madison, Connecticut-based watchdog group Truth in Advertising, based on the claim that the product's name is misleading to consumers.
Despite its healthy-sounding name, Vitaminwater - which is manufactured and distributed by Energy Brands, a privately owned subsidiary of The Coca-Cola Company - contains approximately 30 grams of sugar per bottle, WTIC-TV reported. Earlier this month, the World Health Organization lowered its sugar intake recommendation to less than 50 grams per day and noted that a reduction to 25 grams would provide additional health benefits.
Truth in Advertising contends that the amount of sugar in the drink is downplayed by its labeling, which places a heavy focus on the product's vitamin content. In actuality, according to the news source, water and cane sugar are the two most prevalent ingredients in Vitaminwater, while vitamins make up less than 0.5 percent of the product.
A Necessary Balance Vitaminwater currently offers nine different versions of its product, each with a different benefit. Much like the Vitaminwater name itself, these variations' names also describe what they offer, such as "Revive," "Energy," "Focus" and "Defense."
"What it claims to be is a healthy beverage that can help with your immune system, help with your eye health, keep you healthy," said Bonnie Patten, executive director of Truth in Advertising, as quoted by WTIC-TV. "If they wanted to be honest with us and not deceive us in the labeling, they would have to call this 'Sugarwater.'"
That being said, Sally Lerman, a nutritionist at Connecticut's St. Francis Hospital, asserts that the small amount of vitamins in Vitaminwater is actually more beneficial to consumers than including more of the nutrients would be.
"Vitamins, while they're good in small quantities, are not necessarily always good in larger quantities," she explained to the news source. "[Coca-Cola wants] to make sure that if you drink a bunch of [Vitaminwater], you're not going to become ill."
The Question of Accurate Representation But what about the idea that the amount of sugar contained in Vitaminwater is being misrepresented? In a statement issued in response to the allegation, Coca-Cola defended its product labeling practices.
"Vitaminwater is a great-tasting beverage with essential vitamins and minerals, and all ingredients are clearly and accurately stated on the label," Coca-Cola wrote, as quoted by the media outlet. "We respect the consuming public and believe they are fully capable of making their own decisions when all ingredients and calorie content are clearly stated on the labels. The fact is that Vitaminwater is a great product that is properly labeled and responsibly marketed."
However, Truth in Advertising believes there is a case to be made for misrepresentation. The group plans to continue lobbying for a name change through a series of class-action lawsuits that may go national, WTIC-TV reported.
Request your FREE instant quote today.