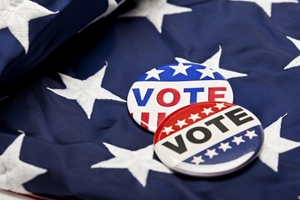 Get Political Stickers Ready Sooner Rather Than Later
Despite the fact that the next presidential election is still more than a year away and the first state primaries and caucuses won't take place until February, campaigning is in full force, with political stickers and other material already being snapped up by supporters eager to declare their allegiance to a particular candidate even at this early stage. This represents an important lesson for individuals involved in smaller elections, from gubernatorial campaigns to bids to join the city council and even take local positions in a town or village. To put it simply, it's best to be prepared for campaigning sooner rather than later, as the path to the White House - or the governor's office, or a chair on the council - is longer than candidates might think.
Use Custom Labels to Give Campaigns an Edge
Human beings love to align themselves with causes, candidates, movements and the like. Custom labels are a great way to stoke the "us vs. them" mentality, simultaneously making people feel they are part of something and getting the word out about whatever it is they're supporting - in this case, a political candidate. Of course, there are some instances in which custom labels can actually have a negative impact rather than a positive one. For example, if political labels are low-quality, this could reflect poorly on the candidate, leading people to infer that quality is not a priority for him or her, or simply to think that the candidate is too cheap to invest in labels that are bright, durable, readable and eye-catching.
High-Quality Printing for a High-Quality Candidate
A political figure eager to maintain existing supporters' commitment and attract new advocates at the same time will want to make sure to turn to a company able to deliver high-quality printing that sends a positive message about who the candidate is and what he or she stands for. Lightning Labels is a compelling choice for these individuals, as our state-of-the-art United States-based facility has the cutting-edge technology needed to print a wide range of vivid colors, reproduce images and integrate text of all sizes onto stickers and labels. For stickers likely to be exposed to the elements (window decals, for example), consider our cost-effective and durable BOPP labels, which are available in white, chrome or clear and can be ordered with a removable adhesive to ensure they don't leave unsightly residue behind.
Request your FREE instant quote today.