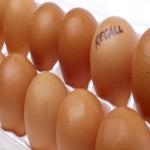 Are Your Product Labels Up to Date?
Product labeling is one of the major regulatory necessities any food or beverage producer has to check off when getting products to market. If you make an omission from an ingredients listing or fail to affix a mandated safety label, the result could be a lengthy and costly recall process. When laying out your product labels, you should be mindful of every piece of information consumers are required to know.
To show what happens when brands fail to live up to these standards, here is a list of recent recalls due to omissions or inaccuracies on product labels:
Incomplete Listings Bring Recalls
There are several circumstances that can lead to a product recall. For instance, goods that may be contaminated by unintended ingredients or outside substances are frequently pulled from shelves. This listing will focus only on recalls based on label contents, however. This shows that even if a product itself is manufactured correctly and up to standards, a failure to get the packaging right can still cause a full-scale recall effort.
1. Gerber Baby Food NBC affiliate KTLX recently reported on Gerber's recall of one of its many baby food products. The item in question, Cheese Ravioli Pasta Pick-Ups, does not disclose the presence of egg allergens as required. The producer's mistake was subtle: Egg does appear on the list of ingredients, but is not present on a "contains" list designed to disclose potential allergens. In worst case scenarios, the product could cause an allergic reaction in people sensitive to eggs who aren't alerted to the ingredient's presence, hence the recall.
2. Whiskey Hill Jerky The United States Department of Agriculture announced a recall of Whiskey Hill Smokehouse, LLC's jerky products. As with the Gerber situation, these items contain an undisclosed allergen. In Whiskey Hill's case, however, the ingredient is soy instead of egg. This example shows just how wide a swath of products can be recalled, as the order hits jerky made from beef, venison and ostrich meat.
3. Sunshine Bakery Cakes Sometimes, brands snap into action before a federal agency demands a recall. According to an FDA release issued through US Recall News, Sunshine Bakery decided to voluntarily call back two of its cake varieties - the cassava cake and the mixed nut mooncake. As with the above issues, the problem here is an undisclosed allergen or, rather, several. Sunshine's products contain peanut, coconut, almond and cashew allergens. Some of the recalled items additionally include sunflower seeds.
4. Picone Meat Specialties In today's final example, 5,750 pounds of salami are going back to Picone Meat Specialties, LTD. The USDA recall is because of the presence of non-fat dry milk. The USDA's statement on this action shows the process behind an agency-mandated recall. The Food Safety and Inspection Service, a division of the USDA, performed a check of Picone's salami and found that there were undisclosed ingredients present. The recall was a direct result due to the fact that non-fat dry milk is one of the FSIS's known allergens.
Keep Up with Product Labeling
Clearly, you don't want to end up in one of the situations described above. Avoiding the challenging logistics of recalling 5,000 pounds of salami - or anything else - should be a top priority. When working on label design, you should carefully review them to ensure small mistakes don't end up costing your business time and money.
Considering the changes coming to food rules in the immediate future, labeling for your products should be on your mind right now even before taking recall risks into consideration. Updated nutrition facts listing rules are coming in the years ahead, meaning you have yet another regulatory compliance hurdle to jump. For all these challenges, however, some elements of the labeling process can be easy - provided you work with the right third party.
Lightning Labels can be a valuable partner for a small or medium-sized food or beverage producer, offering quick turnaround times and small minimum order sizes. The latter fact may prove especially helpful in the years ahead. Changes to regulations are fairly common, and brands that are forced to order large amounts of product labels at once may end up with noncompliant and unusable labels once new rules pass. Low minimums also leave brands free to redesign their packaging often to let their look change with the seasons.
Request your FREE instant quote today.