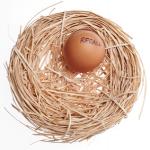 The month of May saw numerous recalls related to product labels on food items, including the following.
Cumin Powder from Crown Food International Cumin powder packaged and distributed by New York-based Crown Food International underwent a recall after food inspectors from the New York State Department of Agriculture and Markets found undeclared peanut allergens in the product during routine sampling. The cumin powder was sold at retail stores in two New York City boroughs (Brooklyn and Queens) as well as New Jersey. According to Food Allergy Research and Education, peanuts are one of the eight foods that account for nine in 10 allergic reactions, along with milk, eggs, tree nuts, soy, wheat, fish and shellfish. Exposure to peanuts or peanut ingredients may cause anaphylaxis in individuals who are allergic - a serious reaction that can be fatal.
Assorted Beef Products from Khubba Al Nahrain Skokie, Illinois-based manufacturer Khubba Al Nahrain recalled more than 650 pounds of beef products after the USDA's Food Safety and Inspection Service discovered the company had failed to declare the presence of three known allergens: milk, soy and wheat. The items, all shipped to retail locations in Illinois and Michigan, were produced on various dates between September 11, 2014, and April 29 of this year. Milk, soy and wheat are three of the eight most common allergens identified by FARE.
Pork Products from Walker's Foods Walker's Foods, headquartered in Carrollton, Georgia, also ran into trouble after failing to include soy on its product labels. The manufacturer recalled more than 46,600 pounds of pork products that were shipped for institutional distribution and to retail stores in Alabama and Georgia after an FSIS inspector identified the problem.
Jivara Lactee Milk Chocolate Valrhona Cut and Wrap Pieces From Whole Foods Market Whole Foods Market issued a recall limited to its store in Oakland, California, after the Jivara Lactee Milk Chocolate Valrhona cut and wrap pieces on sale at the location were found to contain undeclared hazelnuts. As noted above, tree nuts such as hazelnuts are among the eight foods that cause 90 percent of all allergic reactions. A press release issued by the United States Food and Drug Administration stated that to date, one member of the public has had a mild reaction to the undeclared allergen.
Hua Zhi Ying Brand Gourd Candy from A&S Food Trading New York-based A&S Food Trading recalled its Hua Zhi Ying Brand Gourd Candy after inspectors from the State Department of Agriculture identified the presence of undeclared sulfites during a routine check. As the FDA explained in a release, consuming 10 milligrams of sulfites or more per serving can lead to anaphylactic shock in some asthmatics. Each serving of the gourd candy contained more than three times this amount - 33.22 milligrams. According to the Asthma and Allergy Foundation of America, sulfites can cause everything from chest tightness and hives to severe breathing problems and anaphylaxis in approximately 5 percent of asthmatics. Sulfites are commonly found in wine, white grape juice, maraschino cherries, dried fruits, fresh shrimp and frozen potatoes. They were used to prolong the color and freshness of fruit until the FDA banned the practice.
Assorted Beef and Chicken Products from Golden Krust Patties Golden Krust Patties, a New York-based manufacturer, recalled 17 of its products produced between January 24, 2014, and February 26 of this year following the discovery that the presence of egg had not been declared on the items' packaging. The recall affected more than 9 million pounds of beef and chicken dishes, including Golden Krust's Jamaican Style range of patties.
Request your FREE instant quote today.