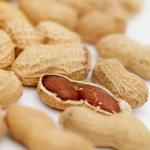 Chicken and Beef Products Recalled Following Label Snafu Food manufacturer Sentry Food Solutions recently implemented a recall affecting several of its chicken and beef products. The announcement was made following the discovery that a known allergen was not listed on the items' labels, which constituted a contravention of the labeling laws set by the United States Department of Agriculture.
According to a press release from the Department of Agriculture's Food Safety and Inspection Service, the Tucker, Georgia-based company first became aware of the misbranding as a result of a notification from its spice supplier. According to the supplier, the cumin used to make four Sentry Food Solutions products - Sabor Latino Pepper Steak, Sabor Latino Beef and Potato Stew, Sabor Latino Chicken Fricassee and Sabor Latino Beef Picadillo - may have been contaminated by peanut allergens.
Class I Designation Underscores Seriousness of Mislabeling The issue affected more than 14,000 pounds of products produced between Nov. 20, 2014, and Jan. 7 of this year, which can be distinguished by the establishment number "P-19031" or "Est. 19031" located inside the USDA mark of inspection on the labels.
No adverse reactions have been reported to FSIS or Sentry Food Solutions, but the recall was categorized with a Class I designation, meaning there is "a reasonable probability that the use of or exposure to a violative product will cause serious adverse health consequences or death," as defined by the U.S. Food and Drug Administration. As the Mayo Clinic detailed, allergic reactions to peanuts can run the gamut from relatively mild symptoms such as hives and itchiness to the considerably more serious anaphylaxis, which may manifest itself in life-threatening ways including difficulty breathing, a severe drop in blood pressure and loss of consciousness.
Pennsylvania Manufacturer Stricken by Similar Recall An almost identical incident came to light earlier this month involving nearly 36,000 pounds of chili produced by Freedom, Pennsylvania-based Fresh Food Manufacturing. The affected products - Giant Eagle Market District Firehouse Chili with Beans, Good Cents Chili with Beans and Market District Firehouse Chili with Beans - were manufactured between Nov. 21 and Dec. 30 last year, according to an FSIS press release. Like Sentry, Fresh Food Manufacturing was alerted by its spice supplier about the potential contamination of cumin by peanut allergens.