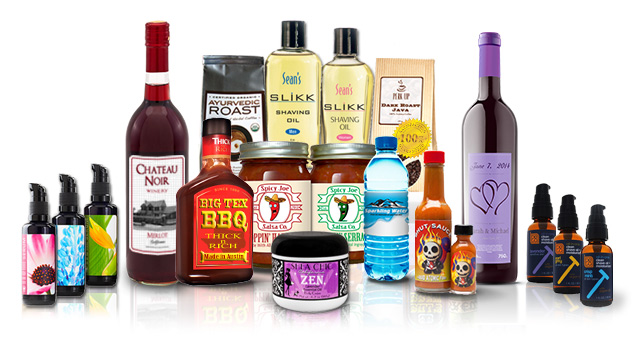 We have extensive experience printing high quality, custom labels.
Lightning Labels is your one stop shop for high quality custom product labels. We have dies in thousands of sizes and various shapes, offer many options for materials and laminates; minimum quantities as low as 50 labels and lightning fast turnaround times. We offer free ground shipping* for orders placed online and personalized customer service all with a 100% satisfaction guarantee.
Learn About Our Custom Product Labels:
Lightning Labels Delivers Unmatched Quality and Service:
Vibrant High Definition Labels
Premium Materials
Thousands of Sizes
From 50 to +15 Million Labels
Lightning Fast Turnaround
Variable Imaging and Data
Bar Codes and QR Codes
FREE Printed Press Proofs**
Instant Online Quotes and Ordering
Personalized Customer Service
**Shipping charges apply for printed press proofs.