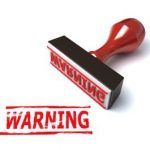 Warning and safety labels are some of the most important types of custom labels. Whether your products are meant for retail sale, used in industrial settings or anything in between, you need to inform people of any associated risks. Some types of goods are more heavily regulated than others, but in all cases, it's a wise decision to focus on clear and comprehensive warning labels.
Providing all pertinent information about your products shows you take safety seriously, which can help build loyalty among your audience.
What Kinds of Products Require Safety Labels?
There are many kinds of products that call for safety labeling before you can sell them.
Continue reading