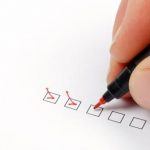 Biaxially-oriented polypropylene (BOPP) labels are some of the sturdiest and most versatile options around. When you select this material for your products' packaging, you can choose the exact look and feel that suits your brand's visual identity, creating items that customers will not hesitate to pick up on store shelves.
The following are five things to keep in mind when working with custom BOPP labels.
1. Choose whether to apply labels by machine or hand
If you're counting on fast production of a large amount of items, machine label application is the best way to keep the assembly line moving.
Continue reading