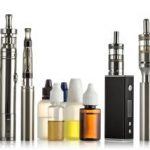 Sometimes the available real estate on vape product labels isn't enough to accomplish everything needed. There are marketing considerations, like descriptive text, attention-getting graphics and even promotional add-ons. And then there is the regulatory information required by state or local legislation. How do you fit it all in?
The simple solution is using extended content labels, which can actually double the amount of space you have to work with. Extended content labels or ECLs, are a creative packaging trend that many marketers are taking advantage of.
Advantages Of Extended Content Vape Labels
If you stick to the basics for the information on the front part of the label, you can then employ the extended content label for anything else that's important in telling your story.
Continue reading