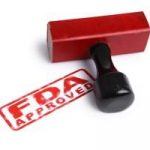 While there's never a bad time to check on your brand's compliance with Food and Drug Administration labeling standards, the new year can serve as an especially strong reminder to verify that everything is up to date.
Whether you're concentrating on the latest FDA rules or taking a long view of every possible regulatory issue, you can feel a sense of confidence facing the months ahead. Fines and potential recalls could put a damper on your company's 2020 success, so a great year starts with compliance.
Nutrition Facts: The New Style
The most significant recent change to labels for food is the debut of the revised nutrition facts panel.
Continue reading