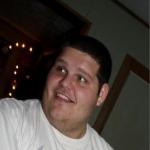 Pete Romas, Business Operations Manager, Analytics & Reporting for Lightning Labels, has filled many roles in his given professions, from printing to pizza.
He started with Lightning Labels six years ago as a marketing & sales coordinator, then became Business Operations Analyst before moving into his present role.
His family's pizza business—where he ran the register, helped prep dough and sauce, sauced and cheesed the pizzas, and handled delivery and catering—no doubt prepared him for the many hats he's worn at Lightning Labels.
"I really enjoy team collaboration—working with the team, figuring out issues, releasing stress by automating someth
Continue reading »