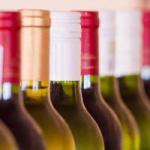 A glass bottle is a classy type of container for your products. Whether you're selling beverages, perfume or anything in between, your choice of packaging shows effort and a dedication to the items' appearance.
Your choice of glass bottle labels should continue this impression of careful design and focus. High-quality custom labels that clearly display your branded logos and imagery — and perfectly suit your bottles — are essential.
When working with the right bottle label printing partner, you have plenty of custom label options. This means you don't have to compromise and can create a complete package that clearly shows off the appeal of your brand to potential customers.
Continue reading »