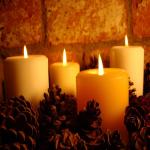 There are a few basic musts when it comes to candle label design:
Beyond these priorities, however, you have plenty of candle design options. Your choices can determine how your products look on store shelves, influencing how customers react to your brand.
Why Focus on Candle Label Design?
Your candle business shouldn't take design for granted.
Continue reading »