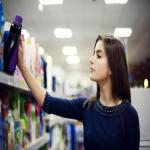 Your product packaging is the public face of your brand. When it's time for customers to decide between your offerings and a competitor's items, the label is some of the last, most critical input they receive.
This essential role in selling your products means you should take label design seriously, going beyond logos and imagery to maximize the label's appeal. Every element of a custom label, from its material and finish to its size and shape, matters.
Why Buy Custom Labels for Your Brand?
Product labels give you a direct way to share information with your customers. By designing and buying custom labels, you're choosing which images, sensations and facts people associate with your products.
Continue reading »