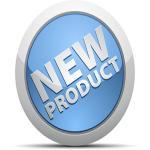 Can product labels be exciting? They can if you take extra steps to add visual flair. This extra commitment to design can take a few forms. For instance, you can invest in creative custom shape labels that go beyond standard rectangle or oval labels. These distinct, die-cut labels can help your items stand out, even when your chosen field is crowded and competitive.
Attract Customers' Eyes with Unique Label Shapes
Does your brand logo have a distinctive outline? If so, you have a perfect readymade use case for custom label shapes.
Continue reading »