DIY Food Labels Give Products A Marketing Boost
[caption id="attachment_7907" align="alignleft" width="200"]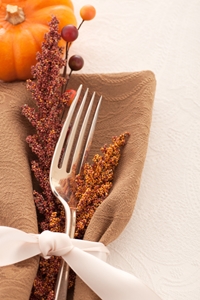 Fall craft festivals are a great opportunity to boost brand marketing with DIY food labels.[/caption]
Fall is officially here, and as consumers shift gears to look for unique products this season, millions will visit craft fairs in the coming months. As such, it's a great time for vendors to consider giving their DIY food labels an upgrade. These events and similar outdoor fairs and festivals offer businesses and individuals a great opportunity to spread the word about their products, whether they're baked goods like pies, cookies and candied apples or jarred yummies like jams and jellies. As crafters of all kinds prepare to showcase their products, effective brand marketing should be at the top of their minds.
One of the best ways to promote a product is through its label. Custom food labels, as well as stickers and packaging for other goods, can do far more than inform shoppers of what products are. The can attract attention from passersby - which is especially important at craft fairs - and tell them all about your brand.
As more vendors choose to design product labels themselves, they can count on the digital printing services provided by Lightning Labels to guarantee their goods are embellished with packaging that is both effective and cost-efficient. While people who sell at fairs, festivals and other similar events can choose from a variety of options when designing their product labels, here are three ways DIY labels can help your brand stand out at the next craft fair:
1. Transparent Adhesive Labels Let Your Product Speak for Itself:
One of the best ways to promote a product is by giving consumers a visual taste of it. Transparent adhesive labels let shoppers actually see your goods, making them ideal for clear containers containing edibles like intricately designed cookies, pies and other baked goods. Transparent adhesive labels may be clear, but that doesn't mean their design should be minimal. Have fun with colors and images that echo your brand's identity.
2. Place A Unique Message on Rectangle Stickers:
When working with Lightning Labels, crafters can choose from a variety of label shapes and types, and rectangle stickers are a great option for those looking to a convey a message on their product packaging. Whether you're looking to include a brand slogan, a humorous product description or information about recommended use on your product labels, you don't have to worry about the print being too small or blurry for consumers to read. Using digital printing technology, Lightning Labels can place clean, legible type in a variety of font types on all labels.
3. Try Something New with DIY Food Labels:
A craft fair can be the perfect sales space to test new marketing tactics. Because Lightning Labels sticker and label printing is done digitally, you don't have to worry about the extra costs of traditional label creation. That means you can order any number of labels for your products, and purchasing a small batch is just as economical as ordering a large one. This fall, consider trying different shapes, colors and label materials to see what works best for your brand.
Request your FREE instant quote today.