Custom Jar Labels Are A Fun Way to Draw Attention to Products
[caption id="attachment_7175" align="alignleft" width="300"]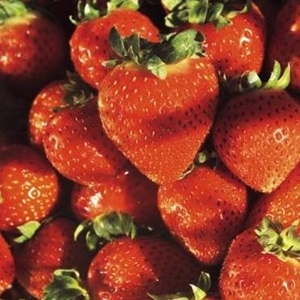 Business leaders and home-crafters can create attention-grabbing custom jar labels in an easy, fun and affordable way.[/caption]
Whether you've been making and selling preserves for years or you're just trying your hand at a new potential hobby, custom jar labels are a great way to flaunt your creations. Summer is a popular time for preserve-, jam- and jelly-makers, as tons of berries and pitted fruits are in season and ready to be turned into delicious toast-toppers. Custom labels can boast the great flavors your jarred products contain.
Items like olives and pickles also deserve to be embellished with attractive and informative packaging. While custom jar labels are a great solution for businesses aimed at reaching new consumers, they're also a fun way to add a little personality to events or to personalize homemade gifts.
4 Tips for Designing A Go-To Jar Labels Template
No matter if you're a business leader, a home-crafter or both, creating an attention-grabbing, impressive jar labels template is easy, fun and affordable! When sketching a design for your jar labels, keep the following tips in mind:
Use Digitally Printable Jar Labels:  If you're looking for a way to label your jarred products that is budget-friendly, delivers a high return on investment and promises the highest standard in quality, partner with an industry expert like Lightning Labels, which is specialized in offering digitally printable jar labels. Doing so will give you a seemingly limitless range of color choices and allow you to place small, yet legible print on your labels to ensure you can fit the right information.
Choose the Right Colors: Having an incredible number of hues and tones to choose from may seem intimidating. Opt for colors that best reflect your brand, personality or the contents of your jars. With a digital printer, you'll be able to use those perfect shades to match the fruits in your jams and jellies, for example.
Add Images to Labels: Whether you want to include your brand logo or insignia or an illustration of the ingredients that went into the making of your jarred product, an image is a great way to attract attention and demonstrate the quality of your creation. After you've made a basic template, you can add customizations to each label you design.
Include the Right Font and Text: It's important to choose the right language and font when designing a custom jar label. Consider including puns and alliterations to catch people's eyes. Check how different fonts display before making a final selection.
There are tons of ways you can design attractive jar labels.
Request your FREE instant quote today.