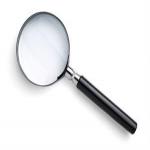 When you update your product line or make changes to your company's branding, it's time for new custom labels. Choosing a reliable partner to create those labels will play a large part in determining how successful your new packaging strategy is.
You can look for the following traits to guide your search and settle on the ideal labeling provider for your needs.
1. Quick Turnaround Times
When you're hurrying to get a new product on shelves, make a needed label change for compliance purposes or rebrand your line, you don't want to wait extra days or weeks to complete the process. This is why it's important to work with a partner company such as Lightning Labels, which employs an all-digital printing process to print labels and ship them out in a matter of days, printing within 48-72 hours of final proof approval.
2. Flexible Order Sizes
If you cannot order the right number of labels for your project, you may end up with unused stock and cost overruns. One of the benefits of Lightning Labels' digital printing methods is that small batches of labels are available at affordable rates. Since there's no need to make expensive engraved plates for each order, you don't have to shoulder that cost and can order any amount of labels that suit your present requirements.
3. Low Overhead Costs
In addition to enabling customers to order small batches of labels, the lack of engraved plates also provides more general cost savings. When you're spending less on your custom label orders, you can put more funds into other marketing efforts. Working with a third-party provider, in general, is also a key way to eliminate the expense of buying your own label printer and supplies.
4. Convenient, Easy-to-Use Online Tools
Dealing with label orders should be simple and straightforward. When you work with Lightning Labels, you gain access to digital tools that take potentially complex steps out of the approval and rebuying processes. From a robust account dashboard and instant quote system, you have the technology at your fingertips to keep your label printing efforts on track and on schedule.
5. Great Customer Service
Even the most sophisticated and tech-savvy labeling organization would be frustrating to deal with if it did not provide quick and responsive answers to customer questions and concerns. At Lightning Labels, we've spent over 17 years working with companies across dozens of industries, backing up our 100% satisfaction guarantee with helpful service. Our A+ Better Business Bureau rating shows how seriously we take the art of printing labels for our customers.
Request your FREE instant quote today.