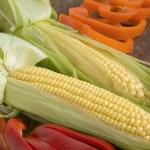 Americans Support Labels For Food Products Containing GMOs
According to a recent poll by The New York Times, the vast majority of Americans surveyed support labels for food products that have been genetically modified or engineered. The newspaper stated 93 percent of respondents said products containing genetically modified organisms should be labeled as such. In addition, three-quarters stated they're worried about GMOs in the foods they eat, and most stated they fear the health effects of these ingredients.
Of the one-quarter who expressed concern about these ingredients, roughly one-quarter said GMOs are not safe to eat or are toxic, and 13 percent said they're worried about the environmental toll these products take.
Legislation Would Require Food Product Labels for GMOs The study results come as a couple of states consider implementing regulations that would require certain genetically modified items to feature special food product labels on their packaging. In November, residents in Washington state will vote on I-522, a bill that would require foods and seeds sold in the state containing GMOs to be labeled a special way.
The New York Assembly is considering similar legislation that would mandate that all foods produced with genetically modified materials or containing GMOs be labeled as such. The law would also define penalties for false advertising on labels.
The New York Times stated the survey revealed women are more concerned than men about GMOs, with many stating they're wary of eating genetically modified fruits, vegetables, grains, meat and fish.
Request your FREE instant quote today.