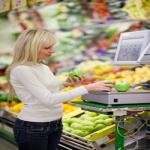 New Regulations Govern Health Claims Made on Food Sticker Labels
Often coming together as partners in many Down Under matters, Australia and New Zealand recently announced new food sticker label standards that will go into effect in both countries. The two cooperated to develop new guidelines that govern what health claims producers can make on food labels.
Previously, there had been little regulatory oversight when it came to verifying health claims producers made on food labels to market to consumers. Now, however, labels in both countries will be subject to tighter standards that will require businesses to provide scientific evidence that supports label assertions.
Food Product Labels to Display Pre-Approved Claims New Zealand Minister for Food Safety Nikki Kaye said the standard would help consumers make healthier choices by assembling a database of pre-approved health claims producers often make on food product labels.
"The standard ... covers claims on food labels ranging from 'low in fat' to more specific claims such as 'diets high in calcium may reduce the risk of osteoporosis in people 65 years and over,'" Kaye said. "Consumers will be able to maintain a healthier diet with better information about nutrition content and health claims on labeling and advertising."
Request your FREE instant quote today.