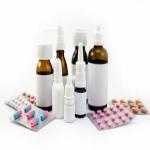 As the demand for CBD products grows in the marketplace, more brands will be hitting the shelves. That means more competition for your product. Will your CBD glass bottles stand out from all the rest, and what type of labels do you need to accomplish that goal? Here are some quick tips on CBD glass bottle labels to get the best results.
Start With The Basics
When you're dealing with CBD glass bottles, there are some basics you need to know. For starters, the label's adhesive properties are critical to how well it performs on the glass surface. First, you need a CBD glass bottle label that withstands different temperature conditions and doesn't crack, peel or unstick before the product makes it out the door.
Secondly, because many CBD products contain hemp oil, along with other ingredients, it's important to have CBD glass bottle labels resistant to oil and water. Otherwise, the ink on the label will smear, smudge or run, creating an unprofessional appearance.
Thirdly, think about your brand marketing. What's the look you want to present for your products? A clinical or medical one? A casual, trendy or fashionable image? The type of CBD glass bottle label you choose will need to reflect that branding; so whether you choose white, chrome or clear labels or some other style, make sure it's the one that best suits your company image.
CBD Glass Bottle Labels: A Few Of The Options Available
White BOPP labels are the most commonly specified labels, used on a variety of products. They're impervious to water and oils, so they're perfect for CBD glass bottle labels. They're made of polypropylene and feature a permanent adhesive.
Clear BOPP labels are the transparent version of white BOPP, with the same resistance qualities. They're great for a "no label" look.
Chrome (Silver) BOPP labels also have the same water- and oil-resistant properties as white and clear BOPP but deliver the mirror-like appearance of shiny chrome.
Gold BOPP labels provide similar water- and oil-resistant properties but also feature an elegant, decorative look of rich, luxurious gold.
There are also other choices as well, including squeezable label materials, white flexible vinyl labels and eco-friendly options.
When you're preparing your CBD product for market, it's a good idea to consult a supplier like Lightning Labels, which has experience with custom CBD glass bottle labels and years of expertise creating the kind of attention-getting labels that produce results in a competitive retail environment.
Request your FREE instant quote today.