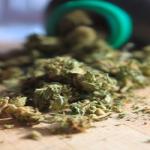 Improved Product Packaging Labels for Marijuana May Help Reduce Accidental Ingestion
According to The Denver Post, new research from the Colorado School of Public Health and Children's Hospital suggests the number of cases of accidental marijuana ingestion in Colorado could be reduced by 45 percent if state regulators required the substance be sold with childproof product packaging labels.
Researchers based their findings on data collected after regulations were enacted to require child-resistant packaging for aspirin and other similar medications, the newspaper explained.
"Everything should be leaving dispensaries in approved child-resistant packaging," Assistant Professor Gregory Tung, a co-author of the research report, told The Post.
Since medical marijuana use has increased in the state, ingestion among children has become a greater problem. Often, children have mistaken edibles like gummy worms and baked goods containing marijuana for regular treats.
"We've seen a dramatic increase in pediatric exposure," Dr. George Wang, an emergency room doctor at Children's Hospital Colorado, said.
Research Recommends Packaging Ideas for Products Containing Marijuana Jodi Duke, another co-author of the report, provided several packaging ideas for products containing marijuana, including pill bottles and baggies with childproof locks.
Legislators tasked with drafting the rules for the sale of marijuana are considering regulations similar to the suggestions made by Tung and Duke's report.
Request your FREE instant quote today.