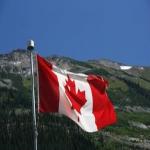 Canada has taken a bold step in legalizing the sale of recreational cannabis sales. With stores mere months away from opening their doors, businesses must prepare.
The government released its proposed specifications for labeling in March, so if you're interested in getting into the industry in its early days, it's time to study Canadian cannabis packaging rules.
Canadian Cannabis Product Packaging Rules: Legal Developments
The Advertising Specialty Institute recently pointed out the permissions and restrictions affecting cannabis distributors in Canada. The proposed rules are restrictive, with one-color backgrounds, a standardized cannabis label, and absence of fluorescent colors or metallic textures. Embossing and textural elements are banned, as are foil, a glossy feel or elements that peel away.
Bloomberg pointed out the rules expend to logos and other promotional graphics. There is only one "brand element" permitted. Furthermore, any symbols on the label have to be smaller than the cannabis control warning, a relatively small octagonal image.
As the Advertising Specialty Institute pointed out, industry voices are concerned about how strict the cannabis product packaging rules are. Furthermore, some lawmakers initially hoped to ban promotional items for cannabis producers. Those items, however, are allowed under the draft legislation.
According to Bloomberg, industry insiders believe the use of plain packaging rules may damage the overall recreational market when compared to illegal sales. After all, providers operating outside the law feel free to print whatever they want on their labels. It remains to be seen whether these predictions will be borne out - and whether the government will change its tactics.
Operating Well Within The Rules
Cannabis packaging in Canada is one of the major topics occupying the industry ahead of October's on-sale date. Strict rules can be difficult to cope with, but your brand can show off its quality and creativity, even within these strict confines. Working with a brand such as Lightning Labels is a way to gain this advantage.
Request your FREE instant quote today.