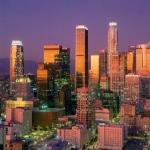 The 2018 BIG Industry Show, run by Buyer's Industry Guide, is a place for members of the smoke shop industry, as well as the legal cannabis and alternative gifts sectors, to meet. Success in such a specialized trade can depend upon a business's focus on important details such as labeling strategies.
Lightning Labels' presence on this year's vape expo circuit is meant to show the potential benefits of high-quality custom labels up close. If your business is in the smoke shop or cannabis distribution industry, you should make sure to stop by the convention floor.
A Show at an Exciting Time
The BIG Industry Show's floor is a bustling place, with businesses making lasting connections that will boost their prospects in the years ahead. Whether you're looking for ways to make your lineup of e-cigarettes and e-liquid flavors stand out or are hoping to jump into the burgeoning recreational cannabis space in California, labeling is an important part of your overall marketing and branding.
Networking is the prime objective at industry gatherings, and the chance to meet professionals in your sector face-to-face is a great opportunity. Seeing custom label examples and learning about them in person will clearly demonstrate their value. Excitement and engagement are sure to be strong among this year's BIG Industry Show in California, especially in the recreational cannabis space, as the state's recent legalization push has opened new doors of opportunity.
High-Quality Labels When You Need Them
The vape showcase 2018 season is underway, with gatherings across the country bringing smoke shop buyers and other industry professionals together to compare notes and make important connections.
Lightning Labels will be at several of these gatherings, and when our representatives are in your state, you should make a point of stopping by. If it's been too long since you updated your products' packaging, you may be falling behind competitors.
Request your FREE instant quote today.