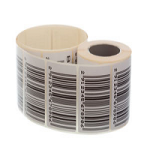 In an increasingly hostile marijuana environment championed by Attorney General, Jeff Sessions, tracking of marijuana from "seed to sale" is more critical than ever. All other threats aside, if you can't document it, you're in trouble.
And, that's not just at a federal level. In an effort to document total compliance and control of this rapidly-growing industry, states have taken it upon themselves to require comprehensive due diligence from all cannabis purveyors.
Forbes magazine addresses this in a recent article entitled, "Tracking America's Cannabis Industry Through Big Data." Citing Colorado, the article states in part, "This harnessing of an information technology to track the cannabis market is key to Colorado's forceful march towards creating a thriving legal marijuana industry. Crucially, the state's ability to use tracking and Big Data could provide a reference point for other jurisdictions interested in the regulatory potential offered by tracking. This 'closed loop' 'seed to sale' inventory tracking system embodies a 'full traceability' mode…"
The article continues, "The use of tracking as a regulatory device is expanding, operating in Oregon, Maryland and Alaska. There are other cannabis tracking companies such as MJ Freeway operating in Nevada and BioTrackTHC in Washington, New Mexico, Illinois, New York and Hawaii. After all, tracking is part of day to day life. We track parcels and Uber drivers with our phones while retailers track us through those pesky cookies on our computers. Whatever the context, whether it is a regulator or us doing the tracking or whether it is marijuana or us being tracked, the technology is an essential part of contemporary commercial and regulatory life."
Cannabis Barcode labels to the rescue
An established staple in retail and inventory environments, barcodes and QR codes facilitate trackability. Now that message is resonating in the cannabis industry. A primer in motherboard.vice.com points out, "Walk into any licensed cannabis grow op in Colorado and one of the first things you'll notice are the barcodes." They point out in another article, "There are a number of advantages of having a barcode for cannabis growers, producers and retailers. The most important is proper inventory control – which is mandated, in Washington, by the Washington State Liquor Control Board. Having barcodes on inventory items allows rapid identification of specific SKUs. The likelihood of inventory quantity irregularities is greatly reduced."
They also emphasize, "The reasoning behind implementing these cannabis surveillance systems is pretty straight forward. Since cannabis is still illegal on a federal level, the burden is on the states that have legalized weed to prove that legalization has not aided black market activity."
Systems spring up to support tracking
Regardless of what type of cannabis tracking label is used, sophisticated systems are springing up to oversee the entire process. An article in the Cannabis Industry Journal entitled "The Importance of Traceability" cites insights of Cody Stiffler of BioTrackTHC, one such system, at a Cannabis Labs Conference in 2016: "The primary goals of a traceability system, according to Stiffler, are to prevent diversion and promote public safety…. 'Our software helps get safe products to patients and consumers in a responsible manner.'…BioTrackTHC's tracking software covers everything from seed to sale, involving regulatory bodies in oversight. In the beginning of cultivation, each plant is assigned a barcode or sixteen-digit identifier."
While "location, location, location" is the driver in real estate, "tracking, tracking, tracking" is the name of the game in the cannabis industry.
Request your FREE instant quote today.