Make Your Products Stand Out When You Design Your Own Labels for Canning Jars
[caption id="attachment_8227" align="alignleft" width="300"]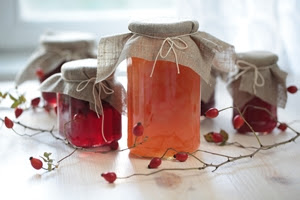 Use quality materials when you design your own labels for canning jars.[/caption]
When you design your own labels for canning jars, make sure they increase brand awareness. There are a lot of products on the shelves, so canning jar labels need to make a serious impression to beat out the competition. Reducing the amount of visual noise can go a long way in ensuring customers pick your product over the one next to it. Create strong memorable images that accurately depict what your brand is all about.
How to Make Canning Labels That Grow Sales
Some brands may not be sure how to make canning labels that create an impact. The first step is to find a high-quality printer with materials that will stand up to whatever they are put through. The best promotional label will fall flat if it begins to peel, or if the information rubs off during shipping. Make sure you choose materials that will stay put from the canning process all the way to the consumer's kitchen. Lightning Labels has a variety of printing materials to choose from, and the water- and oil-resistant white BOPP is great for food items. Even if contents are spilled when cans are opened, the label will repel the contents, maintaining a fresh look. Keep shoppers returning to your products time and time again. The packaging reveals a lot about a brand. Make sure yours is built to last.
Use These Canning Label Design Tips to Stand Out
One of the best canning label design tips is to use clear images and text to sell what is inside the can. Shoppers on the lookout for canned goods are often busy. Take the stress out of the shopping experience by making it easier for consumers. The most important attributes of products should be immediately obvious to purchasers. What's inside the can? Is it healthy? This is another important consideration for many shoppers. Using pictures to represent your products is often faster and more intuitive for consumers than utilizing a large amount of text.
Limit the text to resources that may interest shoppers once they bring the product home. You can even utilize unique features like labels that peel off to reveal coupons or recipes. You can enhance consumer trust by providing tips on how to recycle the can once it is empty.
Request your FREE instant quote today.