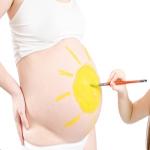 Custom Warning Labels Cause Debate in New Zealand
While New Zealand lawmakers still have until July 2014 to make a decision about custom warning labels on alcohol products, many health advocates are calling for a final rule to come sooner. According to The New Zealand Herald, alcohol manufacturers are voluntarily placing warning labels on their wine, beer and spirit products, but health groups are saying it may not be fast enough. The groups cite concerns over educating young pregnant women about the adverse effects of alcohol on fetal development.
In 2011, the New Zealand government began examining if there was a need to institute an official regulation regarding alcohol safety warning labels. While the government and health advocates recommended the stickers be placed on all alcohol products, makers were given two years to voluntarily place them on their products. In December 2012, the government reviewed the information again, and The New Zealand Herald reported that a decision is expected next year.
Health Advocates Ask for a Safety Warning Label on Alcohol As law makers move toward a decision about placing a safety warning label on alcoholic products, the newspaper stated the stickers need to be bigger. Right now, health groups say they are too small and are ineffective.
Rebecca Williams, director to advocacy group Alcohol Healthwatch, told the newspaper what has been done is not good enough.
"It needs to be readable, forthright and honest," Williams said. "We're not expecting the labels to change behavior but they do raise awareness and offer the consumer an informed choice."
Request your FREE instant quote today.