New St. Patrick's Day Custom Labels and Stickers Will Bring Out the Holiday Spirit
[caption id="attachment_4984" align="alignleft" width="300"]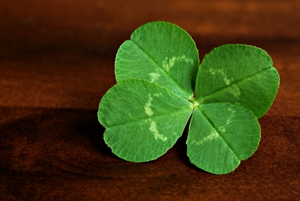 Prepare your custom labels and stickers for St. Patrick's Day packaging.[/caption]
Lightning Labels, a custom label and sticker printing leader, encourages manufacturers to take advantage of St. Patrick's Day to give products a festive temporary makeover.
While Valentine's Day may have just passed, it's never too early to start planning the next marketing campaign. With the gift-giving holidays out of the way, brands now have the opportunity to try new, fun custom packaging ideas.
St. Patrick's Day is an especially important holiday for brands because unlike Valentine's Day or Mother's Day, it's not centered exclusively around one target audience like couples or moms. Every age group and demographic celebrates the holiday in a variety of ways. Brands can take advantage of incredible marketing opportunities on St. Patrick's Day by revamping printed stickers and labels.
"Young families, couples and friends all celebrate St. Patrick's Day, which means brands have more audience targeting options," says Tammie MacLachlan, Lightning Labels Customer Service Manager. "In addition, seasonal packaging always creates a sense of urgency in consumers, because they realize the holiday and the special version of a product won't be around for long. Even if consumers aren't looking for festive products next month, new custom labels are sure to command attention. Lightning Labels can help companies effectively reach shoppers by providing them high-quality, unique and fun stickers and labels for their products."
4 St. Patrick's Day Marketing Ideas for Custom Labels
By embracing holidays on product custom labels, manufacturers tell consumers that a brand is festive, fun and unique. As marketers ponder which angle to take next month, consider these tips from Lightning Labels:
1. The Luck Of The Irish The four-leaf clover is a great symbol to incorporate into products' packaging next month. Marketers can use the image to help consumers understand how "lucky" they are to find the product. Consider adding text that states how fortunate the company is to have such great followers and fans and thank them. Consumers will appreciate this, which can boost brand image.
2. Saving Big Time Green is a great color for marketers because it can be associated with so many things, including money. St. Patrick's Day is a great time to inform consumers how affordable and valuable a product is, so don't forget to mention it on custom labels and stickers. For example, can consumers get many uses out of the product? Does buying a product eliminate the need for shoppers to purchase several other items?
3. Promote Sustainability Green is also the color of eco-friendliness, a characteristic millions of consumers value and look for when they shop online and in stores. St. Patrick's Day is a great time to remind them of how and why products respect the environment.
Lightning Labels is committed to embracing sustainable practices and carries EarthFirst PLA, an eco-friendly label material made from corn instead of petroleum.
4. Help Consumers Celebrate Across the country, St. Patrick's Day is a time to unwind with a pint or two and celebrate. Embrace the party spirit by letting product packaging show consumers how the brand fits into the holiday. For, example, maybe a food product goes great with a traditional Irish beer, or maybe it helps consumers recover after a little too much liquid cheer.
Request your FREE instant quote today.