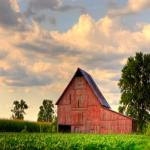 Certified Naturally Grown Labels on Food Products
Over the past decade, thousands of farmers have chosen to place certified naturally grown labels on food products. Since the U.S. Department of Agriculture launched the National Organic Program in 2002, many farmers have found the procedures necessary to legally place "organic" food product labels on their produce to be too financially overwhelming. As a result, farmers created the Certified Naturally Grown program, which today includes more than 700 farms in 47 states, Alice Varon, the executive director of CNG, told The Associated Press.
"Certified Naturally Grown is tailored for direct-market farmers producing food without any synthetic chemicals specifically for their local communities," Varon said. "It's a particular niche of the agricultural world. It's not in direct competition with the national organic program."
CNG Labels for Food Products Help Smaller Farms The CNG labels for food products are aimed at helping smaller farms that cannot afford the $750 price tag associated with seeking an organic certification from the federal government, according to Government in My Backyard, also known as GIMBY.
Farmers that wish to join CNG must be inspected by other professionals in their industry annually and carry out an inspection at a different farm.
Request your FREE instant quote today.