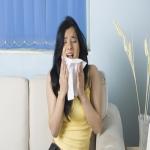 Food Allergens Should be Listed on Product Packaging Food allergies are no laughing matter, with a significant number of people being hospitalized each year due to allergic reactions. It is absolutely vital for the safety of customers that all food and beverage products disclose a complete list of ingredients used in the creation of these goods so people can avoid consumables they are allergic to.
Yet seemingly every month, there are recalls because product packaging does not fully disclose ingredients, which leads to costly recalls of thousands of dollars worth of food. Most recently, J & B Sausage Co. recalled 9,909 pounds of chicken and beef product due to misbranding and undeclared allergens, WJCL reported. The products contain peanuts, which are known allergens that can seriously affect those with strong reactions to the food.
This latest recall comes after 45,904 pounds of chicken and beef products was pulled earlier this year. Fortunately, J & B Sausage has yet to discover anyone who was injured by eating mislabeled foods, but that should be a top concern for the brand.
Avoiding the cost of recall Product recalls are incredibly costly, both due to the effort required to recall products - sometimes thousands of dollars worth of goods scattered across an entire country - and label redesign costs to ensure firms do not get blindsided again in the future.
Food manufacturers should make sure they check their product labels multiple times before production, Avoiding recalls will help firms keep costs down to a minimum and also improve relationships with customers.
Request your FREE instant quote today.