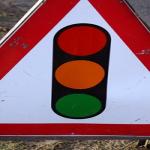 Study Finds Color-Coded Labels on Food Products Promote Healthier Choices
A recent study conducted in the cafeteria of Massachusetts General Hospital revealed color-coded labels on food products may encourage people to make healthier purchasing decisions. Harvard Gazette, a weekly newspaper published by the university's News Office, reported researchers surveyed cafeteria customers before and after implementing "traffic light" food product labels on items to communicate their nutritional value.
The newspaper explained that while many restaurants and other eateries provide consumers with information pertaining to products' calorie, fat and sodium content, not everyone fully understands nutritional breakdowns. Researchers sought to establish a simpler way to communicate how healthy certain foods are by using green labels for fruits, vegetables and other healthy foods, yellow ones for less healthy items and red ones for items with little to no nutritional value.
Custom Food Labels Educate Consumers About Healthy Foods In addition to placing custom food labels on products, researchers also placed signs around the cafeteria to encourage patrons to choose green-labeled options. A second phase involved placing healthier foods at eye level on refrigerated shelves. All of these changes boosted sales of green-labeled goods and decreased those of red items.
Before the implementation of the labeling system, 46 percent of consumers surveyed stated they take nutrition into consideration when purchasing food. That portion increased to 61 percent after the labels were adopted.
Request your FREE instant quote today.