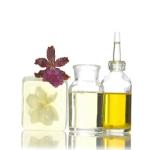 Design Essential Oil Labels that Portray Product Quality
While an aesthetically pleasing design is important for essential oil labels, it's also necessary to include information that will sell your product. More than ever before, consumers today are concerned about what's in the products they use every day. The demand for long-lasting goods has increased the number of artificial additives and unpronounceable chemicals found in household items. As new research consistently suggests these ingredients are harmful, many consumers have decided to focus on buying products that are 100% natural. When they're shopping, they're constantly reading labels, looking for items they can be sure are good for them.
If you want to attract the growing group of ingredient-conscious shoppers to your essential oil products, then it's imperative that you step up your marketing game. The first step to doing this is investing in effective and affordable essential oil labels. And when it comes to choosing the best labeling solutions, there are two key factors to keep in mind: appearance and durability.
You'll want labels that are professional, attractive and eye-catching, which is why you shouldn't settle for any old label maker. Lightning Labels' essential oil labels can be designed in an incredible variety of colors and for any bottle or container shape.
While design is key, you have to make sure your labels can withstand the consistency of your products. That's why Lightning Labels' essential oils labels are waterproof to ensure packaging isn't smudged or destroyed by water or oil.
Build Essential Oil Labels Online - Then Print With Us
Marketing your product is never a simple task, but Lightning Labels makes it easy and affordable to get your designs printed, whether you build essential oil labels online with your own tools or you work with a designer. Because Lightning Labels uses digital printing, you don't have to worry about the costs of printing labels using a traditional press. Orders of all sizes are economical, and you can even request test labels before committing to a design. In addition, labels and stickers ship quickly, which means you'll get your order soon after you've approved it.
2 Tips for Creating Essential Oil Labels that Communicate Your Product's Quality
Now that you know how easy it is to order custom essential oil labels, here are a couple tips to keep in mind when designing packaging that lets consumers know your products are top notch:
Add Images of Your Ingredients: Essential oils are made out of some of Mother Earth's best stuff, and you should let your target audience know your offerings flaunt these natural ingredients. One way to show shoppers your products contain extracts from herbs, spices, fruits and other plants is by including images of them on your labels.
Choose Colors That Reflect Your Products: Whether your essential oils are used for aromatherapy, massages, body care or other household purposes, you can reflect this with appropriate color schemes. For example, for massage oils, opt for paler, calmer tones. For air fresheners, choose light, bright hues.
For more design tips, download Lightning Labels' free white paper, "6 Easy-to-Follow Tips to Make a Statement with Colorful Custom Labels and Stickers," accessible from the Lightning Labels Facebook page. These expert printing tips can be applied to essential oil labels to enhance marketing efforts and highlight the purity of natural products.
Request your FREE instant quote today.