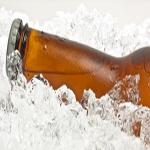 Retailers Advise Against Illegal Drinking on Custom Beverage Labels
With April being National Alcohol Awareness month, retailers in Maryland are sticking custom beverage labels on liquor products warning against underage drinking. According to local newspaper Carroll County Times, approximately a dozen college students and members of the Carroll County Coalition Against Underage Drinking congregated to take matters into their own hands. They distributed stickers at an event they called Sticker Shock, placing an estimated 3,000 alcohol warning labels on cases of beer and malt liquor at five small businesses to increase awareness of underage drinking.
The retail owners welcomed them, many even taking members around their stores to help them locate certain alcohol products.
Including Safety Warning Labels On Liquor May Decrease Teenage Consumption Carol Mullen, head of the coalition, believes it is the perfect time of year to design safety warning labels that promote the prevention of underage drinking.
"I thought this would be a great way to kick off this month in particular, National Alcohol Awareness month," Mullen told the newspaper. "And with prom season coming up and warmer weather - these high risk times of the year - it's good to get the information out there."
Request your FREE instant quote today.