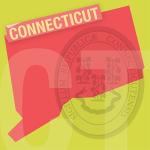 Legislation on Food Product Labels Passes Committee
While California and Hawaii recently failed to pass legislation requiring food product labels for GMO foodstuffs, Connecticut looks poised to finish where they left off. According to a report from The Associated Press, the Connecticut Legislature is closer to passing a proposed bill regarding genetically engineered food labels after the legislation passed a vote by the state's Public Health Committee.
Sponsored by more than two dozen state lawmakers, according to the AP, the bill now moves onto the Senate. However, even if passed by the upper chamber, the legislation would not take effect until two other New England states - Vermont and Maine, which are both considering similar legislation - pass their own GMO measures.
Applicability of Custom Food Labels Depends on Product Makeup
Under the terms of the proposed legislation, any qualifying product of GMO content must bear custom food labels that read, "Produced with Genetic Engineering." The label language must be written and located in a "clear and conspicuous" manner.
The label mandate would apply to any product with genetically modified content that accounts for more than nine-tenths of one percent of its total weight. The standard is relevant not only to products sold for food retail purposes, but also livestock feed.
Request your FREE instant quote today.