Crank up the Heat at Summer Barbecues and Events with Custom Hot Sauce Labels
[caption id="attachment_5333" align="alignleft" width="300"]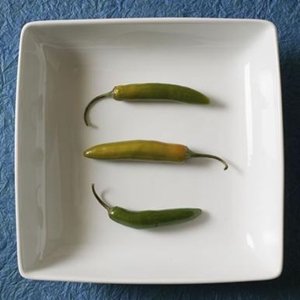 Custom hot sauce labels can heat up sales numbers this summer.[/caption]
Is is time you revamped your hot sauce labels with a packaging makeover? As temperatures rise, consumers across the country are celebrating the summer season with festive cookouts and barbecues. They're looking for fun, new products to complement their favorite dishes and if your hot sauce products are packaged with custom labels that draw attention, you're sure to see sales spike in the coming months.
According to Bloomberg Businessweek, hot sauce is among the top-selling condiments in the United States. Long gone are the days when ketchup and mustard were enough to satisfy the American palate. Global markets have brought foods from around the world to grocery store shelves and restaurants and consumers today are exposed to a variety of ingredients and flavors every day. Hot sauce has grown into a staple at lunch and dinner for many.
With so many varieties of these sauces out there, how can manufacturers snag a healthy portion of the market share? By attracting shoppers in-stores and online with high-quality, unique and fun hot sauce labels.
3 Ways Hot Sauce Label Printing Can Spice up Your Marketing Strategy
The first step to creating packaging that commands attention is choosing a hot sauce label printing option that will deliver piping hot results at a mild cost. Here are three ways digital label printing can help you design the perfect look for your products:
Choose Durable, Attractive Labels for Hot Sauce: No matter how great your logo and label design look on the bottle, if your packaging isn't water- or heat-resistant, the print will fade quickly and leave your product looking drab - especially in humid summer weather. Instead, opt for waterproof labels for hot sauce that keep your design intact and ensure your products are recognizable on store shelves and online, as well as in consumers' kitchens and on restaurant tables.
Use Digital Label Printing to Include Small Print: Is your product eco-friendly, natural or organic? Let shoppers know by flaunting the details on your labels! Digital printing allows manufacturers to place small, yet legible text on custom labels and stickers. Consider including a recipe on your product packaging that features your hot sauce as the star ingredient.
Test Out a New Logo or Design: One of the many major benefits of ordering digitally printed labels for hot sauce is the ability to make orders of any size - all at an affordable cost. That means you can test a new design without having to commit to purchasing thousands of labels.
Request your FREE instant quote today.