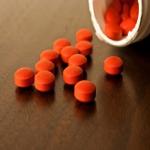 Custom Bottle Labels Prevent Miscommunication about Over-the-Counter Medicine
A recent study found the implementation of new custom bottle labels on over-the-counter medicines for adults decreased the number of child poisonings. According to Reuters, researchers identified a 33 percent reduction of poisonings in children under the age of 12 from 2005 to 2010 due to medicine label changes. Although there were 54,000 reported incidents of accidental ingestion of adult medicine by children in 2010, that number was a significant reduction from the 80,000 in 2005, according to the report.
The new labels from the FDA educate consumers about the proper dosage and usage of the medicine as well as any warning information, such as if a small child should not ingest the product. Since the FDA and Consumer Healthcare Products Association took certain children-specific over-the-counter medicines off the market in 2007 and added warnings to adult products in 2008, the study highlighted the importance of informing consumers about medicine usage.
Customized Stickers Warn Parents about Possible Child Poisoning Reuters reported the customized stickers reminded parents of the dangers of giving children adult medication, such as liver failure or seizure.
Dr. Maryann Mazer-Amirshahi, lead author of the study, told Reuters the new product labels made all the difference for children's health.
"We were expecting to see a decrease but the magnitude of it took us by surprise," Mazer-Amirshahi said.
Request your FREE instant quote today.