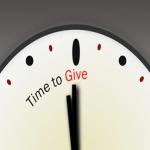 Custom Stickers Can Bolster School Fundraising Efforts
When trying to raise funds for school-related activities, there is nothing better than custom stickers. Bumper stickers have nearly universal appeal across all ages and target audiences. High schoolers and college students may purchase bumper stickers to put on their own vehicles, while parents are just as likely to purchase these fundraising pieces as a means of showing pride for the schools their kids attend.
For schools themselves, fundraising is an effective strategy to garner the necessary resources to execute class projects, after school clubs and groups, on-site construction and other initiatives. Bumper stickers are great for these projects because they are not substantial investments - when talking about cost per dollar, schools could potentially be spending as little as 20 cents per dollar earned with bumper stickers.
Car Stickers Exhibit School Spirit
You have probably seen numerous school car stickers over the course of your life, whether your passing a vehicle on the highway or walking by one in the parking lot. For parents, they might boast about their child's academic success ("proud parent of an honor roll student"). For students, these bumper stickers might feature mascots and school fight slogans or mottos. At the end of the day, these stickers are designed to play off school spirit.
The great thing about car stickers, and what truly makes them universal, is that they do not even have to be attached to cars. While that is the intended use of many of these stickers, they can be placed anywhere the owner wants. That could be in a person's car, but it could just as easily be on top of a laptop, binders and notebooks, coolers, sports equipment or anywhere else. This not only allows people to display their school spirit, but also customize their property in a unique fashion.
If people do want to place bumper stickers on cars, they no longer need to worry about the damage they may do to their cars either. Modern adhesives make stickers easy to peel off, so people can remove their stickers whenever they want without ruining the paint job. Perhaps they want the bumper sticker for the new year, or to celebrate the change of sports season. Maybe they are even switching schools. Regardless, they do not have to worry about their bumper stickers being permanently attached to their vehicles.
School Stickers as a Part of Fundraising Activities
School stickers play an important role in broader fundraising activities, but they should not be the only thing brands use. Conventional stickers, magnets with sports schedules and specially labeled school products can also be sold as a part of broader fundraising initiatives. Schools should work with custom printing companies to discover their options.
Request your FREE instant quote today.